TIMELESS. ETHEREAL. GARDEN-INSPIRED
The Courtney Inghram Experience
Let me guess: you're a bride, busily planning the wedding of your dreams, and tackling that engagement to-do list! You're envisioning a romantic wedding ceremony where you say "I do" to the love of your life, and you imagine all your family and friends gathering together, surrounded by one-of-a-kind designs that inspire conversation, and dancing the night away! You're searching for a wedding floral designer with expertise, creativity, and an eye for beauty, and someone you can trust to bring your unique love story to life with flowers.
From our very first consultation to the last goodbye hug on the wedding night, I'm there for you! Flowers are my way of bringing joy into the world, and it's an honor to share their beauty with my couples on the most important day of their lives! But more importantly, I believe in the power of flowers to transcend time; their fleeting beauty creates memories and traditions that last forever. I imagine that years down the road, your fiance will still give you that bouquet of white peonies every June, drop a kiss on your forehead, and say "Happy anniversary my love", or you'll be taken back to that day in April every time you use that bottle of your favorite perfume, reminding you of the delicate spring sweet peas tucked into your bouquet. Your life with flowers begins during your wedding floral planning process, but I know that they can take such a hold in your heart, that your wedding blooms will be woven into your life forever.
"I couldn't imagine feeling more valued by Courtney throughout the entire wedding planning process. She is incredibly responsive to communication, detail-oriented, and wonderfully creative. From designing my beautiful bridal portrait bouquet (and driving an hour to meet my mom for pick-up!), to coordinating with my mother-in-law on creating amazing arrangements for our wedding rehearsal last-minute, to going above and beyond to bring my floral visions to life, to including gorgeous touches on the wedding day such as her hand-dyed silk ribbons… she made everything perfect from start to end."

-Emily Eastman, 2019 Bride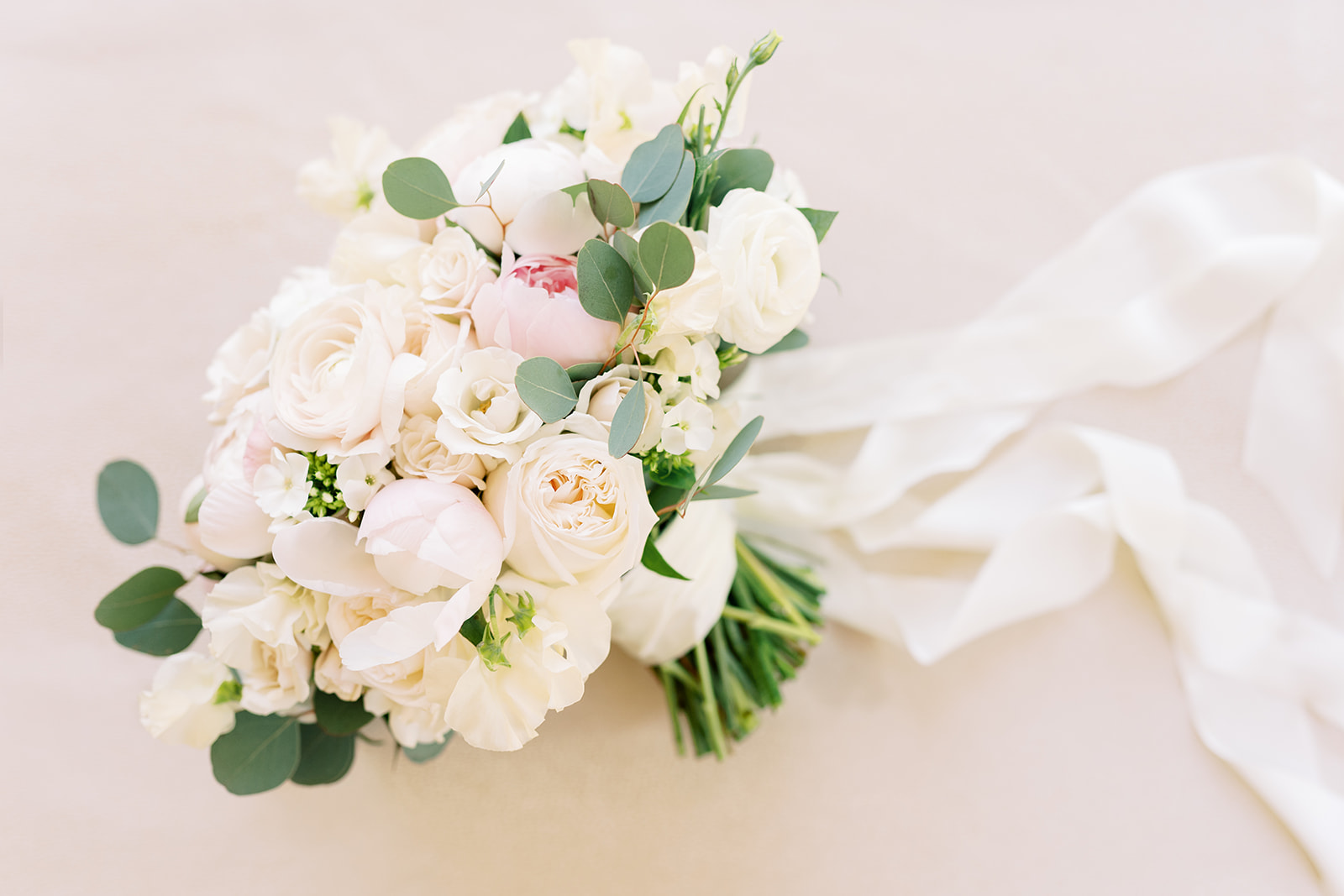 Garden-Inspired Blooms For the Romantic and Timeless Bride
Every single wedding is curated with your individual aesthetic in mind, coupled with seasonal, garden-inspired blooms.
With our exclusive full-service approach, my team and I are one of the first service providers to arrive on-site and one of the last to leave; no floral detail is left untouched, and each part of your wedding day is planned with a garden-inspired floral element in mind. From your personal flowers, to ceremony designs, and reception centerpieces, I work alongside you throughout your entire wedding process to bring the floral designs you are envisioning to life! We travel to weddings across Virginia and the Southeast and have designed signature timeless, garden-inspired florals for weddings in a variety of venue settings, including vineyards, wineries, private estates, upscale barns, historic homes, art museums and more.
"Courtney was an absolute dream come true! We had an outdoor ceremony and she literally transformed the space with her creative vision. Her florals - from the bouquets, table arrangements and installations - were jaw-dropping gorgeousness. Courtney was also so professional, very responsive and so easy to work with that I would highly recommend her services. I kept telling her I just wish I could have hung out with the flowers longer! They were THAT beautiful!"

-Jen Shalley, 2018 Bride